Want to know more about us and what we do?
McAllister Marine Engineering, LLC was founded in 2021 with the goal of bringing our 2 decades of engineering experience to our clients in a more personal, direct manner.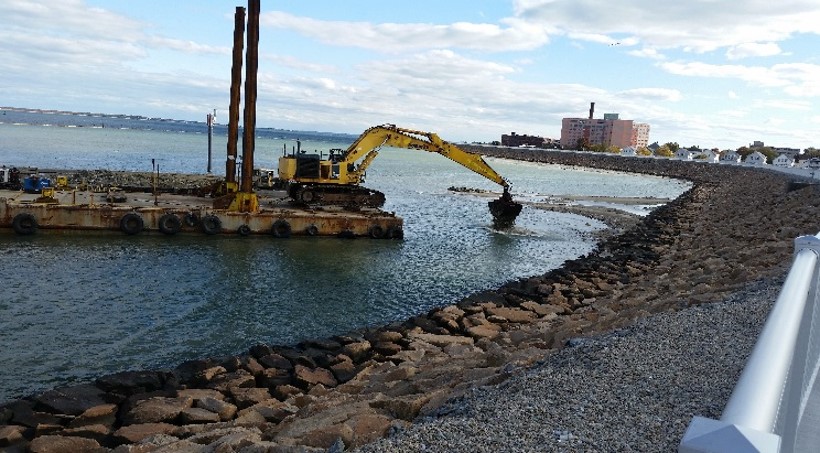 Our engineering consulting team has been working up and down the East Coast for close to two decades evaluating port infrastructure and creating designs and recommendations for infrastructure projects as well as to support the burgeoning US offshore wind industry. We can take a project from a feasibility study and provide turnkey engineering services through concept development, detailed design, permitting,  specifications and procurement, and engineering oversight of the implementation. 
The firm's principal, John McAllister, is a Civil/Environmental Engineer with over 19 years of experience in the study, design, and construction oversight of civil engineering for both the public and private sector. He is a veteran Project Manager with extensive experience with large waterfront and marine development projects, including dredging and marine infrastructure development. His waterways work includes management of high-profile construction projects including the design, permitting and construction of three confined aquatic disposal (CAD) cells, as well as port infrastructure development and assessments, resiliency designs and navigational and improvement dredging projects.  In addition to the Waterways work, Mr. McAllister has significant experience in resilient site development and stormwater management designs and analysis and has worked on numerous low impact development designs and retrofits.
Our Vision
Help our clients and our region adapt infrastructure for these unprecedented times we are in by supporting renewable energy development and resilient design of our waterfront.
Our Mission
Provide high quality engineering services that are adaptive to the environment and changing client while maintaining a personal relationship with our clients to see their visions become a reality.
Core Values
Respect the environment and promote responsible, resilient development and redevelopment.
Member –
Business Network for Offshore Wind
Eastern Connecticut Chamber of Commerce